AquaMax Hot Water System Repairs
I contacted Hot Water Systems Sydney when our hot water heater packed up. They are reliable, honest and on time. Highly recommended to anyone with hot water problems.
There is nothing worst than not having hot water, but there is no better feeling than receiving top notch customer service from Sarah and the team at HWSS. I couldn't be more appreciative as they came out after hours and didn't charge me an arm and a leg to fix our gas hot water system.
Woke up in the morning with no hot water. Rang John and he sent a technician over within the hour. Got it all working again, and have had no problems for the last 6 months now. Great service and great guys.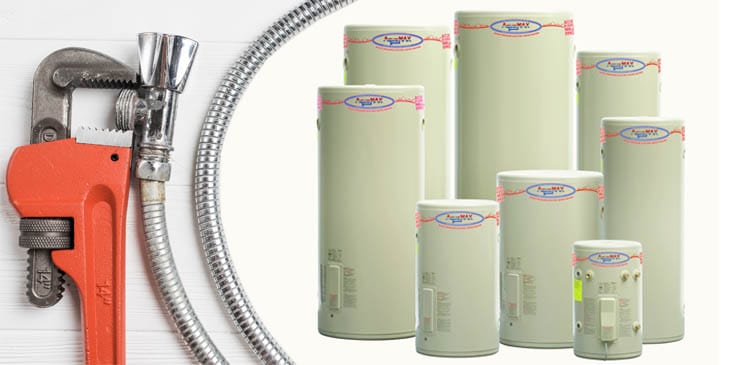 If your AquaMax hot water system is in need of repair, you need an expert right away who can diagnose the problem and provide cost-effective repairs fast. Hot Water Systems Sydney knows AquaMax hot water repairs better than anyone. If your AquaMax hot water system has given you a cold shower, give us a call today.
AquaMax Hot Water Service
Although AquaMax hot water problems are not a daily occurrence, when they do break down your household will suddenly be without its regular supply of hot water.
Having enough hot water is an easy thing to take advantage of—you don't realize how much you use it until it's gone. You and your family use hot water to shower and prepare for work and school as well as for cleaning, dishes, and laundry. Unfortunately, you may also find the process of solving the problem frustrating and expensive.
More fortunately, you can leave the problem in the hands of our reputable team at Hot Water Systems Sydney. We specialise in repairing AquaMax hot water systems, and we can provide you with repair solutions which we guarantee will be:
– Affordable as possible
– Effective in the long-run
– Suited to your specific needs
– Timely to ensure that you don't have to live another day without hot water
When you contact us for a repair job, we come fully prepared with all the necessary equipment, technology, and expertise to diagnose and repair any defect, even one that is atypical.
Let's take a look at some of the most common hot water system problems and their causes.
Common AquaMax Hot Water Heater Repairs
– No hot water due to a blown-out pilot light or heating element depending on whether you have an electric or gas-powered system. This is a typical hot water system problem, but one that is best left to the pros.
– Water that is not getting as hot as it should can be the result of many defects, including incorrect thermostat settings, faulty connections, sediment build-up, or a broken dip tube. Although you will be able to deal with simpler problems yourself, you can contact us to ensure your system is completely safe and to ensure there isn't an issue which may cause problems in the future.
– A water tank that makes noise may be a result of sediment in the bottom or a heating element that is starting to burn out. Annual maintenance of your hot water system can prevent this.
– Bacteria in the water can result in an unpleasant water odour. Hot Water Systems Sydney can deal with this issue by flushing your tank and treating it with a hydrogen peroxide solution. If the problem persists, we will take additional steps to eradicate the smell.
– An AquaMax leaking hot water system is not something that you should ignore. If you notice a leak, contact us to find out if it's time for a tank replacement.
For in-home estimates, scheduled repairs, or diagnostics, contact Hot Water Systems Sydney today. We'll conduct a thorough inspection of your unit, make the necessary repairs, and have your water warm again in no time.
Let one of our experienced hot water technicians send you a free quote.
How Water Systems Sydney are the experts in everything hot water related. We not only sell hot water units, but we also install, replace, repair, and service hot water systems from leading brands such as Dux, Rheem, Rinnai, Bosch, Vulcan, and Aquamax.