Efficient Hot Water Systems Sydney Wide
Let the experts replace or install your hot water
Hot Water System Satisfaction Guaranteed
I contacted Hot Water Systems Sydney when our hot water heater packed up. They are reliable, honest and on time. Highly recommended to anyone with hot water problems.
There is nothing worst than not having hot water, but there is no better feeling than receiving top notch customer service from Sarah and the team at HWSS. I couldn't be more appreciative as they came out after hours and didn't charge me an arm and a leg to fix our gas hot water system.
Woke up in the morning with no hot water. Rang John and he sent a technician over within the hour. Got it all working again, and have had no problems for the last 6 months now. Great service and great guys.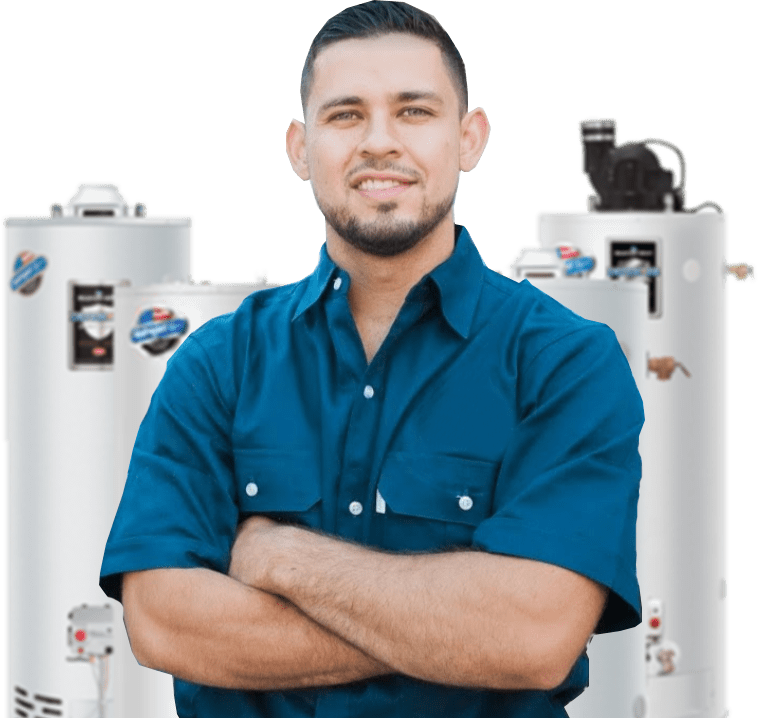 The Best Hot Water Units in Sydney
Like room temperature control, water heating systems are the most significant areas where households use energy. Water heating amounts to around 25% of all household energy use in Australia.
Since you need a large amount of energy to heat water, it follows, then, that your water heater can increase your utility bills and influence your home's energy efficiency. If you select the correct water heating system for your household, you will have a consistent supply of hot water while ensuring optimal efficiency and low operating costs.
Hot Water Systems Sydney offers high-end hot water systems and installation services to households and commercial properties. Keep reading to find out which water heating system is best for your needs.
Why Choose Hot Water Systems Sydney
Finding the best hot water system comes down to your specific needs as well as the hot water heater prices. That said, there are many different types of hot water systems, each with its own heating method and pros and cons.
We will get your hot water back up and running in no time

We also provide an emergency hot water service that runs 24/7
All our hot water technicians are licensed plumbers, and fully insured
It may be worth your while to consider your household's demand for hot water to find the most suitable hot water system. Apart from total daily demand, you should also consider the number of people in your home, the number of bathrooms, and the need for hot water during peak times. Energy efficiency is also an important consideration as an efficient unit will be more affordable and environmentally friendly in the long-run.
Types of Hot Water Systems
There are many hot water systems for sale, but which do you choose? You can choose from four different types of hot water systems, namely electric, gas, solar, and heat pump water heaters. Additionally, you have to determine if you need a unit with a storage tank or a continuous flow water heater. Let's take a look at the different hot water systems and the difference between the storage tank and continuous flow water heaters.
Electric Hot Water Systems
The most significant advantage of an electric hot water system is that it is typically affordable and easy to install. Unlike solar heating systems or heat pumps, you can install an electric water heater indoors or outdoors, and you can also opt for a tankless electric heater. An electric water heater is not, however, your most energy-efficient option. The operating costs of an electric heater are high in comparison with other types, so despite the low initial costs, an electric heater may cost you more over time. If four people are living in your home, you need a tank with a capacity of around 160 litres for a continuous system. If your system runs off-peak electricity, you need a larger reservoir of up to approximately 315 litres to ensure that you have a supply of hot water throughout the day. Electric water heating systems are generally incredibly safe, easy and affordable to maintain. If a consistent supply of hot water is more critical than low operating costs, an electric heater may be the most suitable option.
Gas Hot Water Systems
If you have a gas connection, a gas hot water system may be your best option for a reliable supply of hot water. Gas water heaters are typically more energy efficient than electric ones, and they have a lower operating cost. Installing a gas unit may, however, be more expensive than installing an electric unit, but since your long-term running costs are low, you will be more likely to save money over time. Like electrical systems, you can install a gas water heater indoors or outdoors. For purposes of ventilation, it is often better to install the system outdoors. With gas water heaters you can choose from units that are fitted with a pilot light or electric ignition. The advantage of pilot light units is that they are suitable for off-grid applications and you can heat water during blackouts. Pilot lights usually require very little gas. To supply hot water to a household of four people, you need a gas water heater tank of up to around 170 litres. Tankless gas heaters are often a better option if you need an unlimited supply of hot water.
Heat Pump Hot Water Systems
Unlike other types of water heaters, these pumps heat water by moving heat from one place to the other instead of generating heat directly. Many property owners regard heat pumps as the most efficient option as they use the heat from the air to heat water. Heat pumps are available as integrated units with the tank and compressor forming part of one unit, but you can also opt for split systems that have a separate tank and compressor. An important thing to note about heat pumps is that they must be installed outdoors. There are mainly two reasons for this: they are quite noisy, and they require ventilation for optimal performance. Since conventional heat pumps use the heat of the surrounding air to heat water, they work best in warm areas. If you live in a colder climate, you must select a heat pump that is built to handle your environment. Like solar water heaters, you get heat pumps with electric or gas boosters to heat your water on colder days or when you have a high demand for hot water. Another similarity with solar water heaters is that you may be eligible for government rebates that can offset the purchase and installation costs. If four people are living in your home, you need a heat pump tank of around 315 litres.
Solar Hot Water Systems
A solar hot water system uses the sun's radiation waves to heat water. For maximum exposure to the sun's rays, owners typically mount solar water heaters on their roof. A solar water system consists of two main components: solar collector panels and a storage tank. If there are four people in your household, you need a storage tank with a capacity of around 360 litres. Since solar water heaters need sunlight to heat water, you should opt for a bigger storage tank and choose a model with an electric or gas booster to heat your water on overcast days. Additionally, install your solar hot water system in a location where trees and other buildings won't cast a shadow on it during the day. Solar panels are quite expensive to install. Since they primarily use a free source of energy to heat your water, however, the operating cost of a solar panel is incredibly low, and you will save a good amount of money in the long run. An additional benefit of solar water heaters is that you may be eligible for government rebates, which can reduce the purchase and installation costs.
What is The Difference Between Storage Tank and Continuous Flow ('Instantaneous') Water Heaters?
Storage Tank Hot Water System
Water heating systems with storage tanks are quite common. Many solar hot water systems have tanks, including electric, gas, and solar systems. The system heats and stores the water inside the tank until it flows out during use. There are two types of storage tanks: mild-steel tanks and stainless-steel tanks. Although both types require maintenance, stainless steel tanks are more durable and will typically last longer. Stainless steel tanks are also more expensive than mild-steel tanks. When you install a water heating system with a storage tank, consider placing the tank in a sunny area to prevent heat loss over time.
Continuous Flow (Instantaneous) Hot Water System
An instantaneous flow hot water system heats the water as it flows through the system. The most significant advantage of this type of system is that a tank capacity does not limit you and you have access to an unlimited amount of hot water. The capacity of a continuous flow system is the unit's flow rate per minute. If you have two bathrooms in your house, you need a flow rate of around 24 litres per minute. A continuous flow system uses water pressure to trigger the water heater. You will, in all likelihood, have to leave the hot water tap open for a few seconds before hot water comes out. If you have a low flow showerhead, you may also have to set your trigger point lower to turn on the water heater.
Let one of our experienced hot water technicians send you a free quote.
How Water Systems Sydney are the experts in everything hot water related. We not only sell hot water units, but we also install, replace, repair, and service hot water systems from leading brands such as Dux, Rheem, Rinnai, Bosch, Vulcan, and Aquamax.